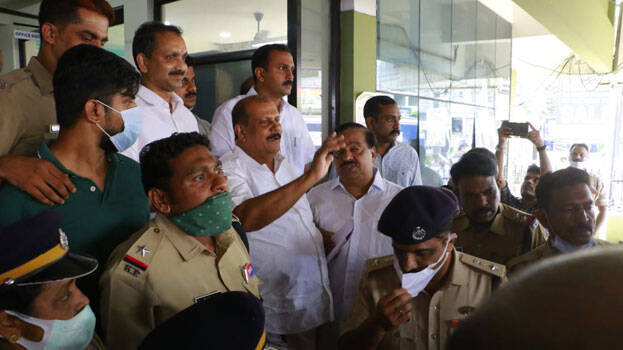 KOCHI: Police have arrested former Poonjan MLA PC George in the Vennala hate speech case. He was arrested by the Kochi police. George is currently in the AR camp. Thiruvananthapuram police have now reached Kochi. Vizhinjam CI Prajeesh Sasi is in the AR camp. The police will take him to Thiruvananthapuram soon after completing the procedures in Kochi. Following this, the police will arrest him for the controversial speech in Thiruvananthapuram. It is learned that the police will start to Thiruvananthapuram by around 8.30 pm. Police are now holding discussions regarding the route of George's journey to Thiruvananthapuram and the possible places where problems are likely to occur.
Earlier, PC George had surrendered at the Palarivattom police station after the court revoked his bail. After surrendering, George responded that he would abide by the law. At this time, BJP activists had assembled in favour of George and PDP activists against him.
The court had granted George anticipatory bail earlier in the case registered at the Palarivattom police. Anticipatory bail was granted on the condition that he should not make any public statements. The prosecution had earlier told the court that George had violated the bail conditions and that a case has been registered in Kochi for his hate speech again.