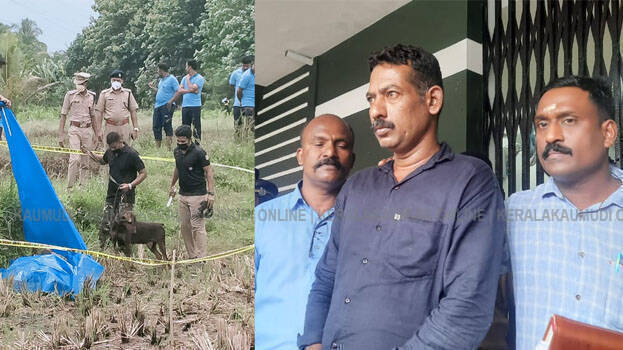 PALAKKAD: One more person has been taken into custody in connection with the death of two policemen near Muttikkulangara KAP Batallion camp. The accused taken into custody is the friend of Suresh, the land-owner who had installed the electric fence. According to the police, his friend had helped Suresh to dump the bodies and destroy the evidence.
Two havildars identified as Ashokan (35) and Mohandas (36) were electrocuted to death from the electric fence, which was installed by Suresh on May 18, to trap wild boars.
On May 19, by around 1 am, Suresh came to check whether boars were trapped, but saw two policemen lying dead. He then turned off the power line, carried the bodies in a handcart and dumped it in the fields. According to Suresh's statement, he had done everything by himself.