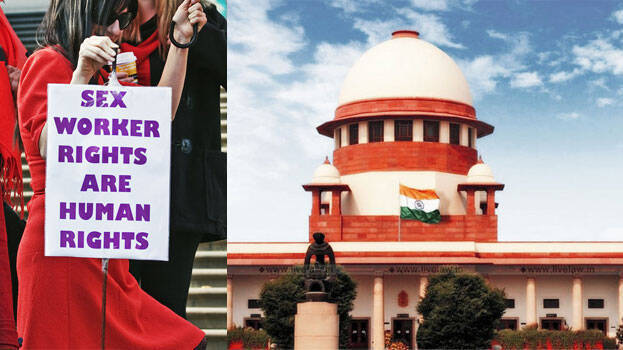 NEW DELHI: The Supreme Court on Thursday declared that sex work is also a profession. Sex workers are legally entitled to dignity and equal protection. The Supreme Court also ruled that police should not take criminal action against sex workers. A three-member bench headed by Justice L Nageshwara Rao issued six directions to protect the rights of sex workers.
Sex workers are entitled to equal protection under the law. Criminal cases can be filed on the basis of age and mutual consent. That is, if the sex worker is an adult and engages in sexual intercourse with consent, the police should not file a case in such cases. The court ruled that every citizen of this country has the right to a decent life under Article 21 of the Constitution, regardless of occupation.
Sex workers should not be arrested, punished or harassed. Police should not victimize sex workers in brothel raids. Only voluntary sex work is not illegal. However, the court ruled that running a brothel was illegal.
The apex court also sought the response of the central government to these recommendations. The court asked the Centre to inform its position before the next hearing on July 27.