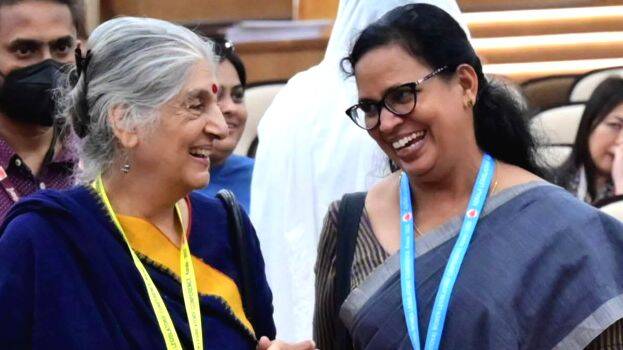 THIRUVANANTHAPURAM: 'I know everything. You are our child, like a family member' said Subhashini Ali to K K Rema. The meeting between CPM politburo member Subhashini Ali and T P Chandrasekharan's wife MLA KK Rema was an emotional one. It was during the National Women Legislators' Conference held at the Legislative Assembly yesterday.
K K Rema was in tears after meeting Subashini Ali. They know everything that happened here. I became emotional when she said I was like a family member, said Rema. I don't know how to explain all this. The party still has people with guts. The support of such people gives me the strength to move forward, Rema added.
Subhashini Ali later said at the function that it was time for women in the country to fight for self-esteem.