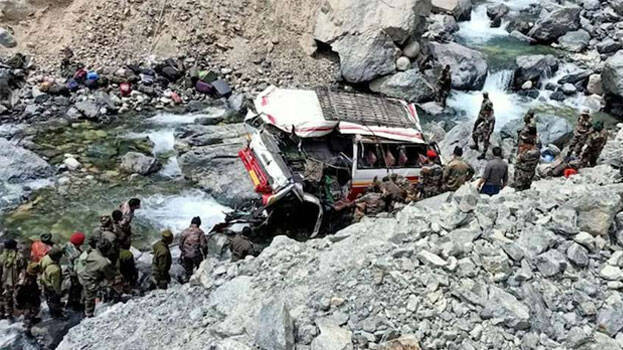 SRINAGAR: In a tragic incident, seven soldiers were killed after a bus carrying soldiers fell into a river in Ladakh. The bus skidded off the road and fell in the Shyok River in Ladakh. One of the deceased soldiers was a native of Parappanangadi, Malappuram.
The incident took place at around 9 am today. There were 26 soldiers in the bus. The soldiers were travelling from the Transit Camp in Partapur to a forward location in sub-sector Hanif. The bus fell to a depth of around 50-60 feet, resulting in injuries to all occupants.
All the occupants of the vehicle have been shifted to the Field Hospital in Partapur. A team of experts, including specialist doctors, has been sent to Partapur.