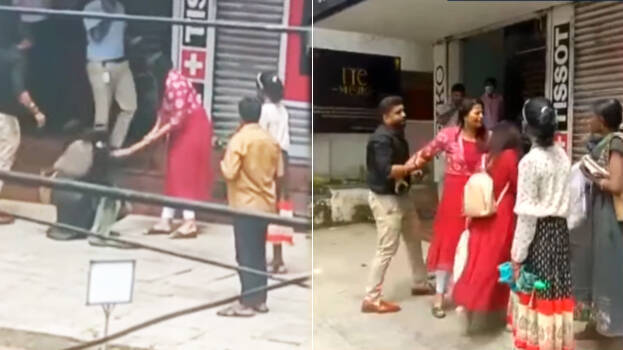 THIRUVANANTHAPURAM: Police have arrested a beauty parlour owner who attacked a woman in the public. The arrested has been identified as Mini, a native of Sasthamangalam.
The incident took place at Sasthamangalam on Thursday afternoon. Shobhana, a native of Maruthamkuzhi, was attacked by Mini. The woman was attacked in front of her seven-year-old daughter. Mini continued attacking Shobhana even as the girl yelled for help.
Shobhana had come to the Kerala Bank branch in Sasthamangalam. While she was standing in front of the nearby beauty parlour and talking over the mobile phone, Mini came up and asked her not to talk on her mobile in front of the parlour. When Shobhana questioned this, Mini slapped her. She continued to beat her even as the daughter cried for help.
Mini backed off only after noticing people filming the scene on their mobile phones. A youth, who accompanied Mini, was seen assaulting those who recorded the scenes and pushing Shobhana. In her complaint, Shobhana alleged that Mini attempted to seize her bangle during the incident.
The police registered the case after the footage of the incident circulated on social media.