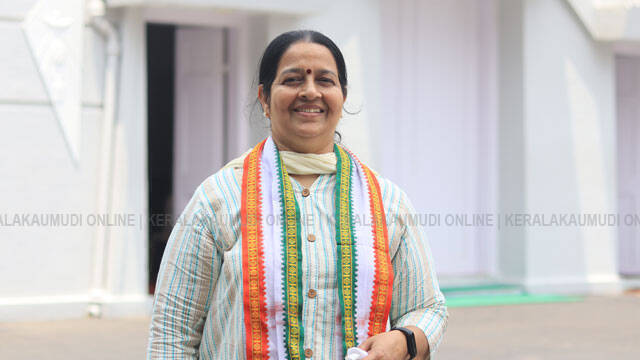 KOCHI: UDF Candidate Uma Thomas has shared her hope of success. The campaign will yield results and I believe that I will get a good majority, she said.
'This is P T Thomas' soil. He is someone who kept the people of Thrikkakkara safe even in his sleep. This is the soil where P T was laid to rest. I can fulfill his dreams of development. The people of Thrikkakkara will definitely cherish me", Uma Thomas said while talking to a private channel.
With one day left for the polls, Thrikkakkara will witness silent campaigns on Monday. The polling materials will be distributed by around 8 am. There are a total of 239 polling booths. Of which, none are sensitive or vulnerable. There are a total of 1,96,805 voters in the constituency. Of these, 3,633 are first-time voters.