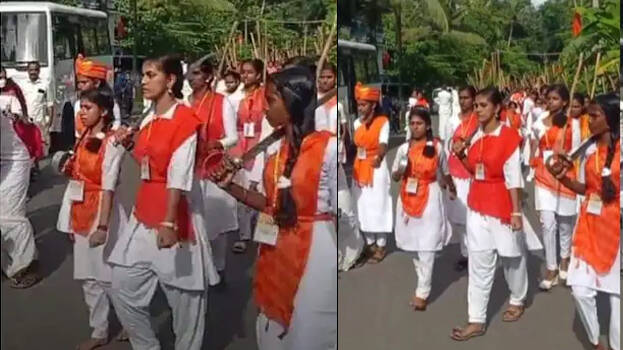 THIRUVANANTHAPURAM: A case has been taken against women's wing of Vishwa Hindu Parishad who took part in a rally by displaying swords. The case was registered for organising a program that disrupts communal harmony.
The incident happened in Keezharoor on last week. Case is taken against 200 identifiable people. The Aryankavu police voluntarily registered a case after the video surfaced on social media.
A week long 'Padana shibhiram' was organised under the leadership of Vishwa Hindu Parishad's Durgavahini. The rally was conducted as part of the program. The police had only given permission for a rally.
But the rally was organised which included girls carrying swords. The program which started on May 15 was till May 22. As the issue became a discussion, many political organisations had complained to the police.