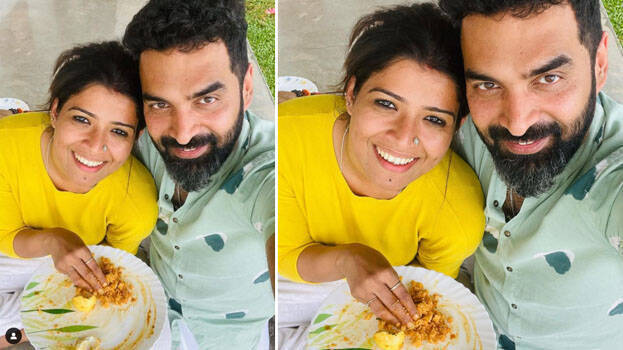 Soon after sharing the picture of Gopi Sundar along with Amritha Suresh, there has been a lot of discussions on the social media. The two shared a note expressing their love saying 'time and wind seek a fresh course after crossing fiery frontiers and boldly marking in the past voyages'. This paved the way for discussions.
The visit of the two to Guruvayur was also discussed. Amritha's daughter Pappu was also with them. Gopi Sundar's birthday was yesterday. She shared a picture of her with Gopi Sundar with the caption 'Mine'.
The pictures and video of their visit had gone viral on social media. However, as the controversy did not end, the two shared a new post today.
We dedicate this puttu and egg curry to the jobless people who judge and comment on others personal life. Gopi Sunder had taken the selfie holding Amritha eating puttu. Both have shared this post on their social media accounts.