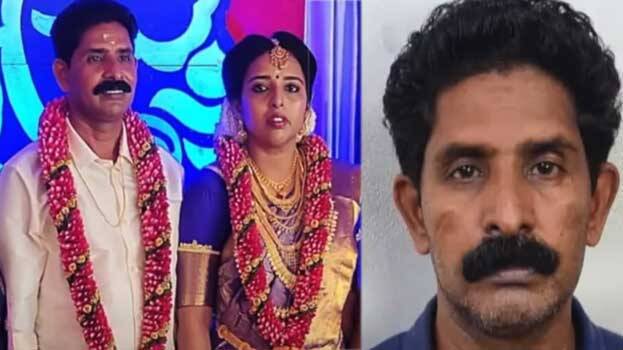 ALAPPUZHA: The police have said that the death of a newly-wed woman in Cherthala is murder. The deceased has been identified as 42-year old Hena, a native of Kollam. Hena was found dead on May 26 in the bathroom of her husband's home. Her husband 50-year old Appukuttan, Cherthala native was arrested in the incident. The couple got married six months ago.
Appukuttan had rushed Hena to a private hospital on the day of the incident, saying she had collapsed in the bathroom. She was declared dead and funeral was at his home in Kollam. But in the post-mortem report, the doctors informed the police there were signs of murder. The post-mortem revealed that Hena had a head injury and bruise on her neck.
During the investigation, the accused admitted the crime to the police. He strangled her to death. The accused confessed that family issue was behind the murder. Appukuttan was called to the police station yesterday evening and questioned on the basis of some evidence. The accused then confessed his crime this morning.
Hena has been mentally ill since childhood. It was informed to the groom before marriage. Hena's father says he was often asked for money after marriage. Hena was constantly beaten by her husband demanding more dowry. Hena's father said she was not even allowed to talk on the phone. Police said the cause of death was a financial dispute and a detailed investigation is ongoing.