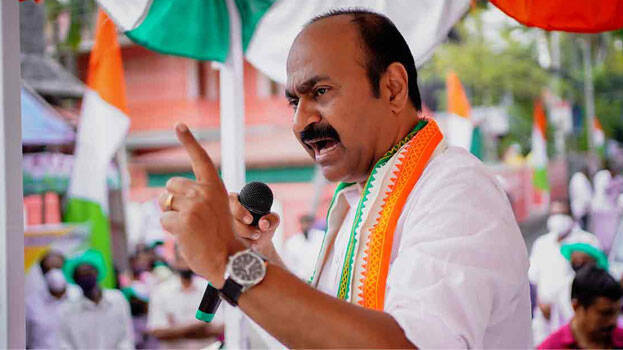 KOCHI: "I am not a captain, but a mere frontline fighter", said opposition leader V D Satheesan. Following the thumping victory in the Thrikkakkara bypoll, people including Congress leaders had described V D Satheesan as the rival team captain, who defeated the captain, on social media. The opposition leader was responding to such descriptions.
"Don't spread anything that comes up on social media, I'm not going after it. This is a collective leadership. All I did was coordinate it. I am not the captain. However, I am in the forefront of the army. I am a frontline fighter. There are many who fight from the front. I am one among them", Satheesan said.
"I will not go back and won't die getting shot from the behind. Those who get shot on the back get shot while fleeing", he added.