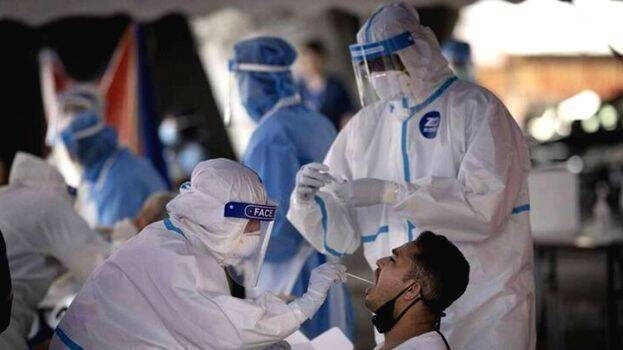 THIRUVANANTHAPURAM: The daily Covid cases in the state have reportedly doubled in the past 10 days. The daily cases and deaths have also increased. There has also been a gradual increase in the Test Positivity Rate (TPR).
A total of 1,544 Covid cases were reported in the state, last day. Four deaths were recorded. The TPR was 11.39 percent. Meantime, there were only 744 cases and two deaths on May 26, exactly 10 days before. As per last week's figures, the TPR was 8.95. Currently, there are 7,972 active cases in the state. A sum of 995 people recovered last day. In terms of the active cases, Ernakulam stands first with 2,419 cases, followed by Thiruvananthapuram and Kottayam districts with 1,205 and 846 active cases respectively.
The Omicron variant is rapidly spreading in the state. The state government has informed that there is nothing to worry about the virus spread, but should go ahead with precautionary measures. Kerala and Maharashtra accounts for about half of the total number of Covid cases in the country. In the wake of the rising Covid cases, the union health ministry has issued alerts in the states of Kerala, Maharashtra, Tamil Nadu, Karnataka and Andhra Pradesh.