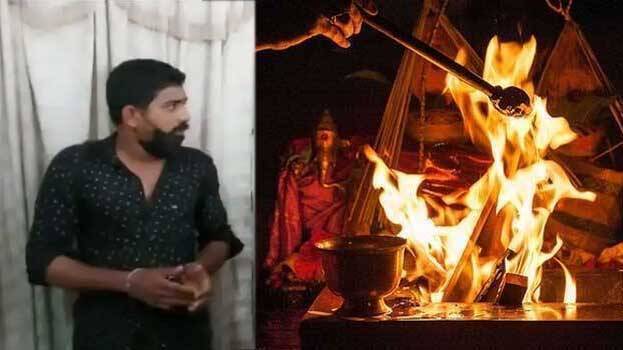 KOLLAM: An accused, who stole gold ornaments worth lakhs from a private money lender company, surrendered at the police station. Faizal Raj, a native of Padam in Pathanapuram, has surrendered before the police as investigation against him was intensified. His arrest has been recorded.
The theft took place at Pathanapuram Bankers in Pathanapuram Town on May 15. The owner had complained that he had lost gold worth Rs 38 lakh and another Rs 4 lakh kept in two lockers. Evidence about a puja performed before the robbery, had made the investigation go astray. Some theft gangs from Tamil Nadu have looted places after performing similar pujas using alcohol, thrishul and lemon. Hair from a barber shop was also scattered throughout the firm. However, it was done to mislead the investigation team.
The police investigation into the phone calls made in the area on the day of the incident was crucial in the case. The police were suspicious about the phone calls made by a person traveling from Pathanapuram to Ernakulam, on that day. Further investigation found that he had pledged gold in Ernakulam. Following which, the police confirmed that Faizal Raj was the culprit. On realizing this, he surrendered before the police.