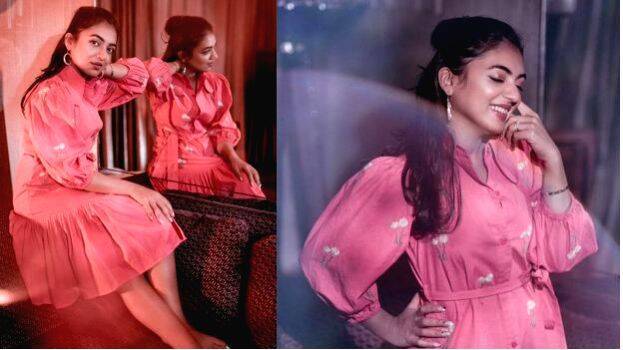 Nazriya's debut Telugu film 'Ante Sundaraniki' is getting ready for release. As part of the film's promotion, Nazriya shared her glamorous look on social media yesterday, which gained attention. Fans, friends and many film stars also appreciated the picture.
Now the actress has shared more pictures from the photoshoot on Instagram. Like the previous ones, fans also loved these pictures.
Nazriya's first Telugu film 'Ante Sundaraniki' will be released on June 10. The trailer of the movie starring Telugu superstar Nani was also loved by the fans. As per the trailer, the film is about a love affair between a Hindu man and a Christian woman.
Directed by Vivek Athreya, cinematography is by Niketh Bommi under the banner of Maithri Movie Makers. The music is composed by Vivek Sagar. Nadhiya Moidhu is also starring in the film. The film also stars Harsha Vardhan, Rahul Ramakrishna, Suhas, Alagam Perumal and Srikanth Ayankkar.
'Trance' is Nazriya's last film in Malayalam. The movie was directed by Anwar Rashid which also stars Fahad.