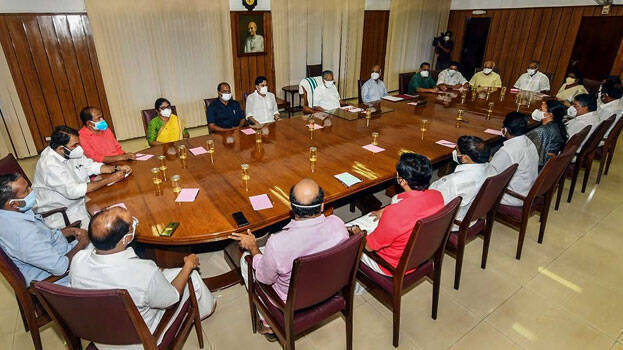 THIRUVANANTHAPURAM: The assembly session will begin on June 27 and conclude on July 27. The cabinet convened here today decided to recommend the Governor to convene the assembly from June 27. Budget discussion would be the main agenda. The allegations levelled against the chief minister and the Thrikkakara by-election result will be discussed in the session.
The tenure of the judicial commission of inquiry against the national investigation agencies has also been extended. The time limit for Justice V K Mohanan has been extended to six months. Retired justice V K Mohanan investigation commission was appointed to look into issues related to the diversion of investigations conducted by various central agencies in Kerala since July 2020.
The state government setting up the judicial commission at a time when the gold smuggling controversy is intensifying, had led to great discussions. It is significant that the term of the judicial commission of inquiry was extended amid the revelations of the accused against the chief minister in the same cases.
The cabinet also decided to provide SISF security services to places of worship from now on. Security will be provided through the State Industrial Security Force to places of worship that require security services on a long-term basis, except for the mandatory duties of the police for security. It is paid on the same basis as the security charged to industrial units and units.

It was also decided to impose a 52-day ban on trawling off the coast of Kerala from June 10 to July 31 (including two days). The cabinet also approved the setting up of an additional district and sessions court (special court) to hear the Puttingal Devi temple blast case.