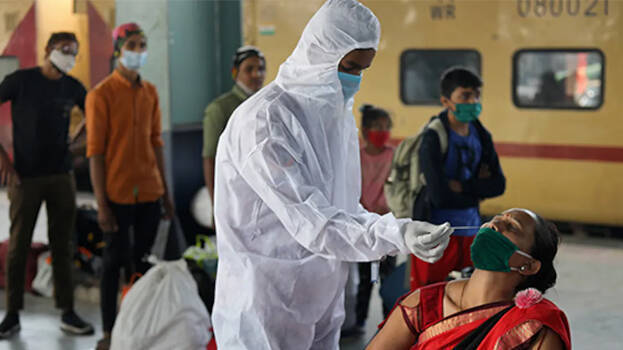 NEW DELHI: Covid cases are rapidly rising in the country. According to the union health ministry, 7,240 cases were reported in the last 24 hours. The active caseload has gone up to 32,498.
The Test Positivity Rate (TPR) is 2.13 per cent. Eight Covid deaths were recorded in the last 24 hours, raising the death toll to 52,47,23. So far, 4,26,40,301 people have recovered. The recovery rate in the country is 98.71 per cent.
The country recorded 5,233 cases last day. TPR was 1.62 per cent. The situation is very critical in Kerala. The daily Covid cases crossed 2,000 on Wednesday as well. A total of 2,193 cases and five Covid deaths were reported, the other day.