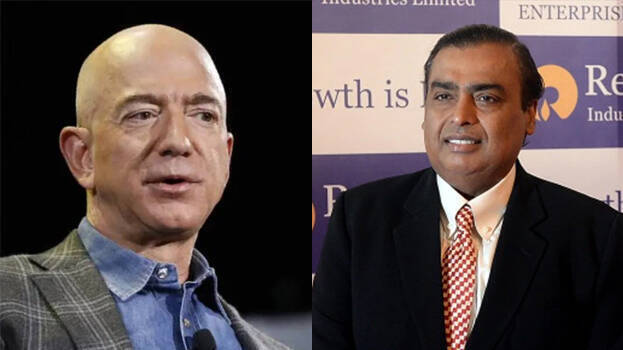 World's richest men Jeff Bezos (Amazon founder) and Mukesh Ambani (Reliance chairman) are set for a clash. The battle is over the broadcast rights of Super Bowl of cricket, one of the fastest growing sporting event in the world, with around 600 million spectators and a brand worth of about six billion dollars.
The billionaires' companies are expected to contest in the Indian Premier League (IPL) auction to be held on June 12. Jeff Bezos and Mukesh Ambani are fighting for cricket rights worth 7.7 billion dollars.
Walt Disney Co., which had held the rights till this year, and Sony Group Corp are the other major competitors in the auction. The winners will get IPL telecasting and online streaming rights for five years.
Sources suggest that Amazon, which has identified IPL among 12 global sports franchises is determined to score a victory. It has spent hundreds of millions of dollars on European soccer rights as well.
Reliance also remains ready to offer a strong fight. Ambani had begun efforts for the same, in last year itself. Sources close to him hint that he has been hiring talented executives for the job. Reliance's war room also comprises of his trusted lieutenant Manoj Modi and older son Akash Ambani. In addition, Uday Shankar, a former head of Fox's and later Disney's India and Asia Pacific operations, will also add heft to the team.
The large number of spectators is what attracts these billionaires to the IPL. Around 350 million people had watched the IPL in the first quarter of the last season alone.