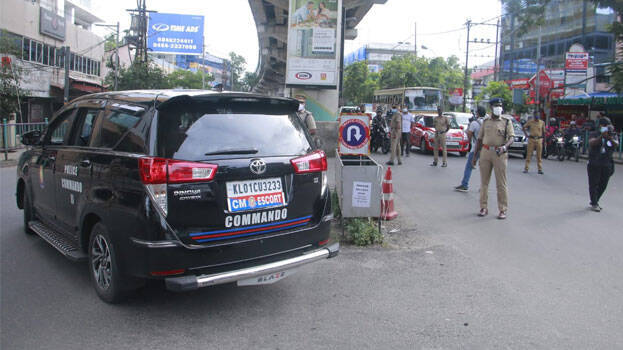 KOCHI: Strong security has been arranged in Kochi in connection with the arrival of the Chief Minister in the city. Police have arranged tight security under five assistant commissioners in the city. A large contingent of police has been deployed along the routes of Chief Minister Pinarayi Vijayan.
The police are on high alert to avoid any kind of untoward incidents in the city. Earlier, BJP activists in Kottayam tried to wave black flags against the CM despite tight security in the city. According to sources, media persons have been instructed not to wear black masks in Kochi either. However, those wearing black masks were not stopped at the Jawaharlal Nehru Kaloor metro station, where the CM is about to attend a function. Here organizers have provided blue surgical masks to the people. Journalists wearing black masks were stopped by the police.
Meanwhile, police took into custody two transgender people who approached the Kaloor metro station wearing black dresses. They were forcibly dragged and taken into police custody. Security has been beefed up around the guest house where the Chief Minister is resting after his journey from Kottayam. A police force, under the leadership of Ernakulam DCP, has been deployed here.
The police have been directly controlling the traffic on all the roads through which the CM passes. Traffic is completely banned in many places.