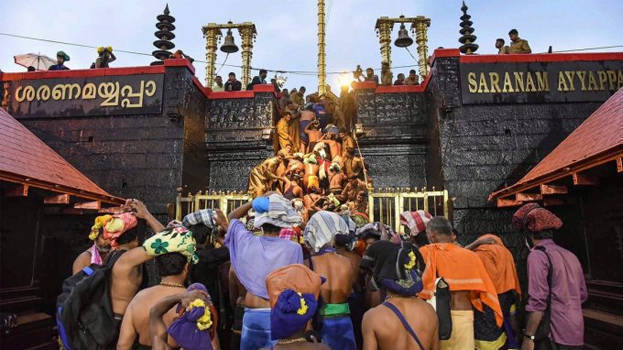 SABARIMALA: In the case of finding a drop in the quantity of gold offered to Sabarimala, the strong room will be opened tomorrow and examined. The state audit department found that the gold and silver was shifted without any proofs.
A fall was found in the valuable items including gold and silver offered to the Sabarimala Temple. The vigilance had obtained some complaints on it and based on it, the state audit department decided to open and examine the strong room tomorrow.
The devaswom vigilance found that there was no accuracy on the proofs in keeping safely the gold and silver reaching the strong room. The audit department will examine whether the procedures in keeping the gold safely were followed.
The gold and silver offered to Sabarimala temple is kept safely in the strong room of Travancore devaswom adjacent to the Aranmula Temple. Officials led by assistant accounts officer is in charge of the strong room. The strong room can be opened only if the three officers are together.
Travancore devaswom president A Padma Kumar said it has been found that there are flaws from the side of the officers in handing over the charge to a new person assuming office. There is nothing less in the gold. The records of the gold should be handed to a new officer taking charge. However, this is not happening over the last six years. A complaint was lodged on it. The audit section will conduct an inspection related to it. If any irregularities are noticed, steps will be taken.