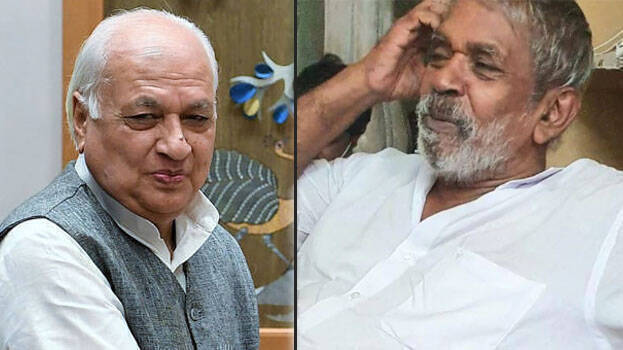 THIRUVANANTHAPURAM: The Governor has signed the file to release Manichan, the main accused undergoing life imprisonment in the Kalluvathukkal hooch tragedy case. A decision was taken to release 33 prisoners facing life imprisonment as part of the 75th year of celebration of independence. Manichan had served 22 years in prison. He is now in Nettukaltheri open jail.ഠ

Though the Governor has signed the file, Manichan will have to pay a fine of Rs 20 lakh if he has to be released from the jail. The home department explained that only his prison sentence has been commuted. The order states that those released should not involve in other cases for the next four years and if turns accused, the order will be revoked.
Manichan's wife Usha approached the Supreme Court for his release. The apex court had directed to consider the verdict issued in the Perarivalan release case. The Supreme Court had in the Perarivalan case clarified that prisoners serving life sentences of fourteen years were being released on good conduct grounds and that the delay in the governor's decision was sufficient to justify their release. This came in favour of Manichan.
Manichan, who has been in jail for 22 years, has been hailed as a model farmer. He did not create any problems in jail or in parole. He is 65. This was also considered for his release. Two of his brothers, accused in the case, were released on the condition that they should not enter into this business again. Manichan was sentenced to life imprisonment under the Abkari Act in the Kalluvatukkal hooch tragedy that killed 31 people on October 21 in 2000.