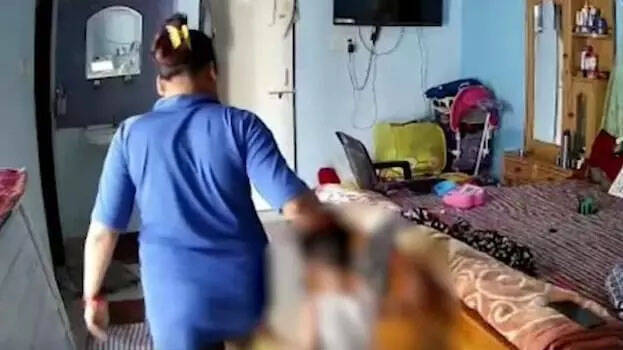 BHOPAL: A maid was arrested for brutally thrashing a two-year-old boy when the parents go for work. The incident happened at Jabalpur in Madhya Pradesh. The arrested has been identified as Rajni Chaudhary.
The boy's parents took him to the doctor when the kid looked weak and fell ill. On suspicion, the doctor examined him further and found the child's internal organs swollen and bruised.

On examining the CCTV cameras installed in the house, they found her brutally torturing the child. The maid was seen holding the child upside down and thrashing him.
A case was registered on the complaint of his parents. She was hired for Rs 5000 to look after the child. She was given free food and accommodation. However, they told police that they were shocked that the baby had been abused so much.