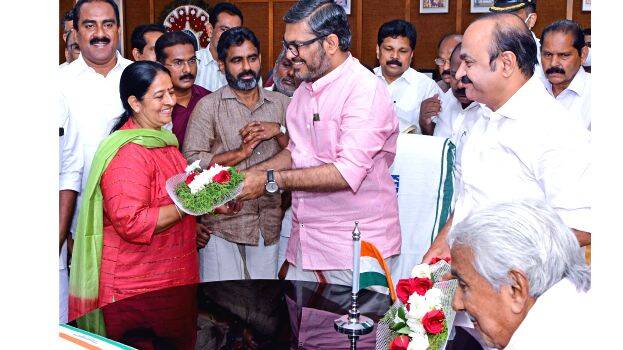 THIRUVANANTHAPURAM: Uma Thomas has been sworn in as MLA of Thrikkakara constituency. She wore P T Thomas' shawl and the immortal memories of him gave her strength.
The oath taking ceremony was at 10.30 am in Speaker M B Rajesh's chamber. 'P T Thomas' memories is giving me the strength to move on', said Uma Thomas. She stayed in room no 403 in Chandragiri block of MLA hostel and then reached legislative assembly. She went to see prominent Congress leaders before taking oath.
Uma Thomas took oath in the presence of Congress leaders in the name of God. She thanked the people for accepting her and said that her first priority as an MLA will be drinking water.