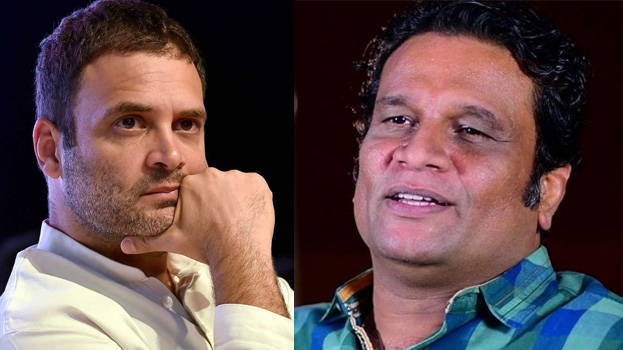 Actor Hareesh Peradi came forward heaping praise on his win in Wayanad. He pointed that noted bigwigs neglected him soon after the Lok Sabha results were out. He wrote in his Facebook page that it is a 'cultural decline' forgetting to congratulate Rahul who won with a thumping majority in Wayanad. The existence of human beings like Rahul brings hope for the future of this country, he wrote.
Film personalities, businessmen and religious leaders are all in a queue to congratulate Narendra Modi for his second term. Meantime, everyone forgot to cheer this person who won with majority of lakhs from Kerala. This shows your cultural decline.
There is no allegation against him for mass killing. He has no role in any communal riots. Though I am on the opposition's side politically, Sir, I congratulate you from the bottom of my heart…. You should never quit politics. Though there was a lot of pressure, you had the guts to contest against a communist party in Kerala, he penned.
Rahul was defeated in Amethi by Smriti Irani but won with a record majority of 4,31,770 votes from Wayanad.