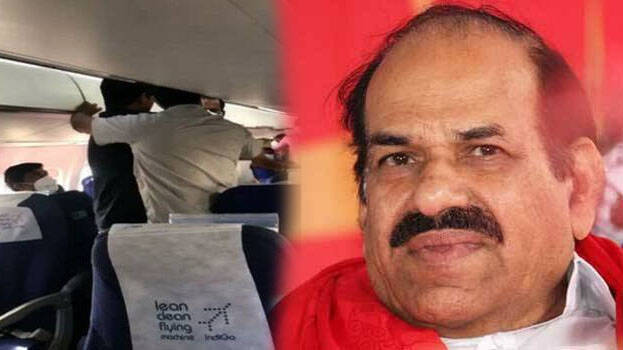 THIRUVANANTHAPURAM: CPM state secretary Kodiyeri Balakrishnan said the youth congress protest against Chief Minister Pinarayi Vijayan inside the aircraft was a murder attempt. Kodiyeri said this in an article in Deshabhimani.
Speaking at a function at Purameri in Kozhikode soon after the incident, Kodiyeri had said that three people had boarded a plane to protest and that the chief minister was aware of this and had taken a stand not to stop them. Kodiyeri had opined that the youth congress activists shouted slogans after the chief minister got off the plane. The party secretary retracted this stand in the party mouthpiece.

The protesters could not touch the chief minister as they were stopped by E P Jayarajan and the security personnel. The protesters shouted slogans against the chief minister. Kodiyeri said in the article that the police and security agencies would provide security to the chief minister and would not allow anything to impede the chief minister's freedom of movement.

Youth Congress activists Farzeen Majeed and Naveen Kumar were arrested in connection with the protest on the Kannur-Thiruvananthapuram flight. The police will issue a lookout notice for Sunith Narayanan, the third accused who captured the visuals of the attack. He is absconding. The DGP directed Crime Branch SP Prajeesh Thottathil to conduct the probe into the case to bring out many things including the conspiracy.