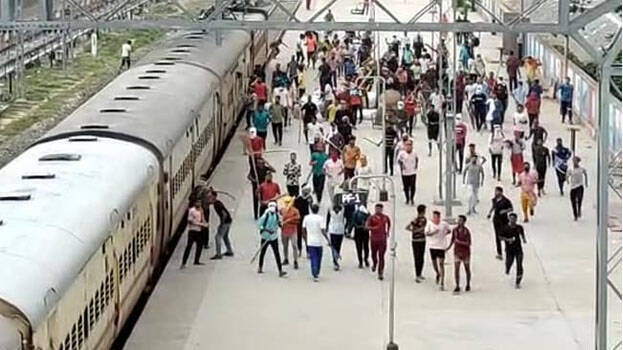 NEW DELHI: The protests against the Agnipath scheme have intensified in north India. Two coaches of a passenger train were set ablaze by protesters in Bihar. In Uttar Pradesh's Ballia railway station, protestors vandalized the station property and damaged a train at the site. The shops and seats at the station have also been destroyed. Strict action will be taken against the protestors, said the Ballia police. The demonstrators were sent back before they could create further violence.
The protest, which was launched against the central government's short-term military recruitment scheme Agnipath, has spread to northern India, including states such as Uttar Pradesh, Madhya Pradesh, Rajasthan, Delhi and Haryana.
Meantime, the central government, in its explanatory note titled 'Agnipath Truth and Myth', clarified that the scheme will give the armed forces the energy and strength of youth. Meanwhile, the Central Intelligence Agency (CIA) has warned that some anti-national forces are behind the protests launched against the scheme.