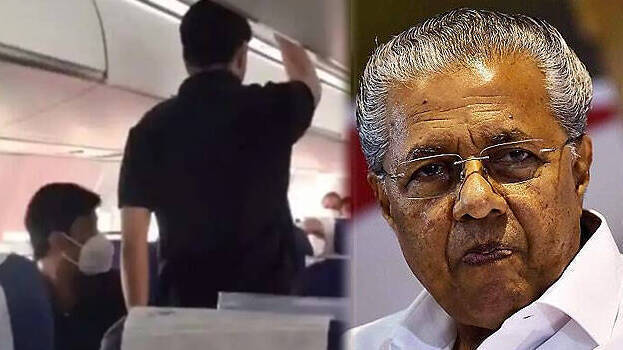 KOCHI: The investigation team is all set to record the statement of Chief Minister Pinarayi Vijayan in connection with the incident in which Youth Congress activists chanted slogans against the chief minister inside a flight. The statement will be taken after assessing the chief minister's health condition.
The case was registered as per the complaint lodged by chief minister's gunman S Anil Kumar. E P Jayarajan, who was a passenger on the flight, is likely to be included in the witness list.
If the chief minister and E P Jayarajan give statement that it was a murder attempt, then it will strengthen the case. According to police sources, more than 10 witness statements have been received in favour of the case. Meantime, it has also been alleged that only 10 people were selected out of 48 passengers, so as to testify in favour of the case.
The dramatic events had taken place on June 12 during the chief minister's flight from Kannur to Thiruvananthapuram. Following the protests, the police arrested Youth Congress activists Farzeen Majid, a native of Thalassery and R K Naveen, a native of Pattanur, in connection with the incident. They have been booked under various charges including attempt to murder.