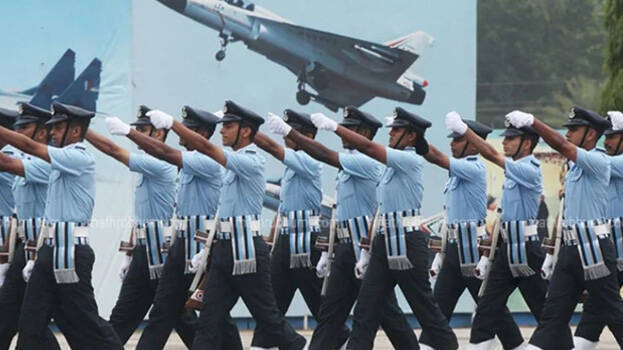 NEW DELHI: The centre is moving ahead with the project even as protests continue across the country over the Agnipath recruitment. The Air Force has issued guidelines on educational qualifications, assessments, vacations, life insurance, selection methods, salaries and other benefits for Agniveers. The guideline also states that in addition to the election recruitment rally, there will also be campus interviews.
People under the age of eighteen can apply for Agnipath but they must get the permission of their parents. They will return to the society after four years of service. However, 25% can apply for a job in the Air Force again as per their ability. Applicants must be between the ages of 17.5 and 21.

The home ministry informed that there would be a 10 per cent reservation for Agniveers in the defence ministries and paramilitary units and a 10 per cent reservation in Assam Rifles. Meanwhile, Defence Minister Rajnath Singh today called a meeting of the country's three army chiefs on Agnipath.

In Bihar, where violence erupted, the central government has provided Y-category security to 10 BJP leaders including the deputy chief minister. Those getting job via Agnipath Scheme will get 30 leave per year. Sick leave is available as per medical instructions. As per Sevanidhi package Rs 10.04 lakh will be given to the members of Agnipath scheme. 30,000 will be obtained in the first year and an allowance for clothing and travel. Also has an insurance policy of Rs 48 lakh during the tenure.