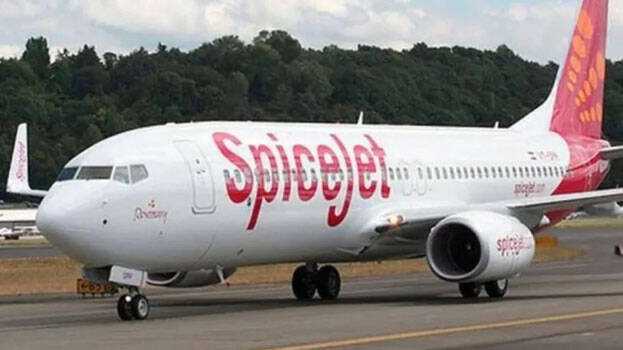 PATNA: A Delhi-bound Spicejet aircraft, carrying 185 passengers, made an emergency landing in Patna right after take-off as its left engine had caught fire following a bird hit.

The authorities said all 185 passengers on board the SpiceJet are safe. The local people first noticed the fire and informed the authorities. Then Patna district magistrate Chandrasekhar Singh confirmed it. He said a major tragedy has been averted.

'The fire broke out in the left wing of the plane. Seeing it, the plane was landed immediately. A technical glitch is suspected to be the cause of the accident. The engineering team is conducting further investigation,' said Singh.

One of the passengers said that something was wrong with the plane since it took off from Patna at 12.30 pm. Another passenger said the lights inside the plane started flashing and we felt something wrong from the time the flight took off and that the accident was due to the negligence of Spicejet.