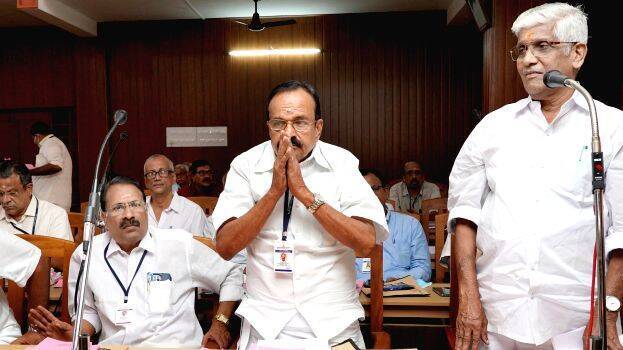 PERUNNA: NSS general secretary G Sukumaran Nair on Monday presented the annual budget which gave priority to the health and service sectors. 138 crore revenue and the same expenditure is expected. Last year, the NSS presented a budget of Rs 132 crore.
Entrepreneurship groups will be increased to 1000. An amount of Rs 14 crore would be spent in the general category for the maintenance of the NSS Convention Center at Perunna and Rs 2.31 crore for the maintenance of the aided schools. An amount of Rs 2 lakh has been earmarked for new courses in aided colleges, Rs 1.62 crore for cultivation in various plantations and Rs 10 lakh for maintenance of old guest house at Guruvayur.
President PN Narendranathan Nair did not attend due to health issues. Member of the Board of Directors Suresan presided.
Housing, education loan and marriage for financially backward community members - Rs 2 crore
56 lakh to Pandalam Hospital, 10 lakh to Perunna Hospital and 25 lakh to Karukachal Hospital
50 lakhs for Mannam Jayanti celebrations in 2023. 1.50 lakh for various endowment scholarships
One crore for maintenance of head office compound buildings
50 lakhs for spiritual study centers at Karayogam level. 15 lakhs for Sri Padmanabha Tantra Vidyapeeth