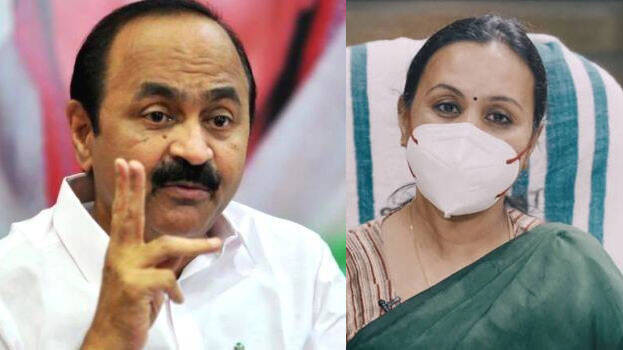 THIRUVANANTHAPURAM: Opposition leader VD Satheesan has come down heavily on the Health Department over the incident in which a patient died in the Thiruvananthapuram Medical College due to the delay in organ transplant surgery.
"The Health Minister has no control over the Health Department. Some people have hijacked the department. There were no persons in the Medical Colege even to receive the kidney which was brought from Aluva in three hours. Who made the DYFI activist in charge of taking the box and run?" Satheesan asked.
"The DYFI activist did so to make sure that the picture of him carrying the box surfaces on social media. It was the doctors who should have received the box and taken it to the operation theatre. However, the doctors were not present even in the operation theatre. The surgery took place after several hours. The health department has deteriorated in such a way that it does not give any to value human life. Earlier, the chief secretary had said that the health department was the worst department when it comes to performance," he said.