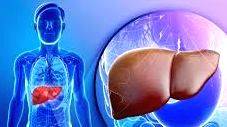 THIRUVANANTHAPURAM: The government help will reach a 16-yr-old boy for liver transplantation. Just 24 hours is left for him to return to his life though.
Currently, the boy is on ventilator supportin KIMS hospital; he is Thiruvananthapuram Muttakkadu native Ujwal and his case was included in the We Care scheme of Kerala Social Security Mission, through which the fund will be allotted.
The Mission has handed over a letter to the hospital, assuring the latter of the takeover of the child's treatment expense. The treatment cost will be 20 lakh. Out of this, Rs 5 lakh has been promised by one charitable trust.
Kerala Kaumudi newspaper had recently featured the story of Ujwal's father Surendran and mother Ammini, who were wandering for money required for the surgery and treatment.
After this the health department minister's office intervened. In the evening, the parents got assurance of financial help from Minister K K Shailaja's office.
The surgery is likely to take place today before evening.
Ujwal had won this year's SSLC exam with five A Plus. When he was readying for further studies, he was infected licted with jaundice, which ultimately damaged his liver.
He was shifted to KIMS hospital as there was no liver transplantation facility in Medical College hospital.
Ujwal's aunty is giving half portion of her liver to the child. The formalities for this will be completed by the KIMS and Medical board.