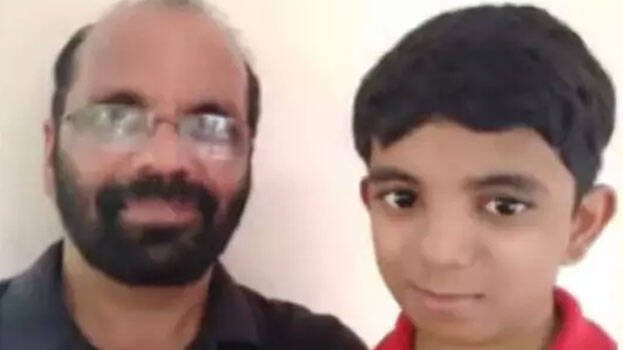 THIRUVANANTHAPURAM: A man and his son committed suicide after ramming their car into a tanker lorry. Prakash Devarajan (48) of Manikandeswaram in Peroorkada and his son Sivadev (11) were the two dead. Prakash-Sasikala couple have a daughter also.
The man committed suicide after posting pictures of some people on social media claiming to be responsible for their deaths. The incident happened late last night near the Mamom Bridge. The car collided with the tanker lorry laden with diesel for KSRTC depot in the capital city. His wife Sasikala is abroad. There were some differences of opinion between the two. Prakash wanted his wife to return from abroad and as she did not listen to it, he had prepared a suicide note.
Police said that he has mentioned in the note that the problems could have been solved by filing a complaint but he wants people to know things through his suicide. He also stated that his wife's activities led him to take the drastic step. He had asked his daughter to pardon him. Last night at 10.59 pm, Prakash had posted on Facebook, 'They are responsible for our deaths.' He had also uploaded the pics of the five mentioned in the post. Soon after posting this, he left home with his son in his car.