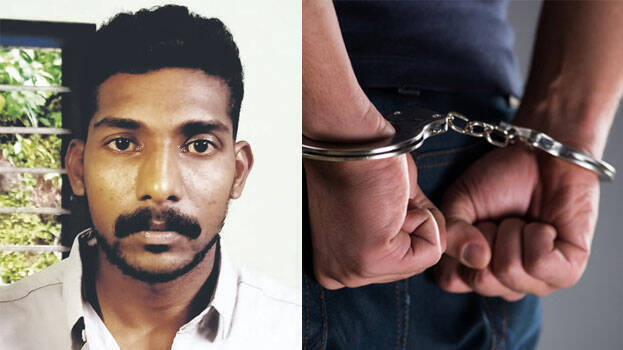 IRITTY: A young soldier was arrested by the Iritty police for snatching the gold necklace of a housewife. The arrested has been identified as Sebastian Shaji (27), a native of Ullikkal. He had fled after snatching the necklace of Philomina, a retired teacher from Vallithode.
The incident took place on Tuesday afternoon at a deserted area in Kallanthode 32 Mile Road, in front of Philomina's house. Sebastian Shaji, who came by a car, asked about the route to Philomina, who was standing nearby the road. After talking, Shaji snatched the chain and fled the place, alleged the complainant.
However, the thief only got hold of a golden cross, while the gold necklace worth five sovereigns was safe with the owner. As Philomina called out, the locals gathered at the place and informed the police. Prior to the incident, Shaji had reportedly arrived in a car at a nearby house. Some youths, who were suspicious of the unfamiliar car, had noted down its number. Following which, Sebastian Shaji was nabbed from Sreekandapuram by the Iritty police. During the interrogation, he confessed of having committed another theft at an elderly woman's house in Payyavur, said the police.
Shaji had arrived in a car rented from Payanchery, Iritty. He had been staying with a young woman at a lodge for the past three days, said the police. The youth, who serves in the army, had come home for a month's vacation.