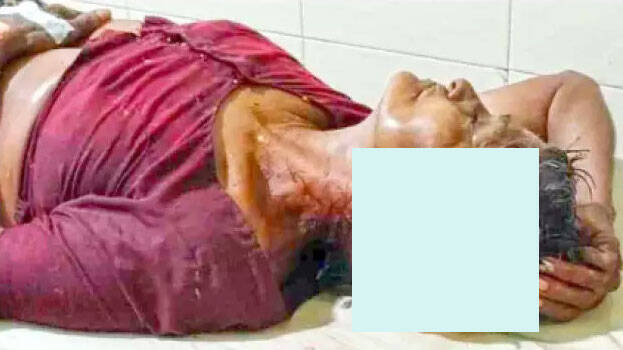 KANNUR: A man, who came to a house under the pretext of asking drinking water, hit an old woman on the head with a hammer and stole her gold necklace. The victim has been identified as Narayani, a native of Kurumathur, Taliparamba.
An unknown person, who came to sell medicines, had arrived at Narayani's house by around noon, last day. The man, who wore a mask, had a bag in his hands. When Narayani turned to bring water, the man took a hammer from the bag and hit the woman on the back of her head. While the old lady collapsed, he stole her gold necklace and fled the place. At the time, there were no other people at the house. It was only in the evening that Narayani's son came home and saw her lying unconscious. He soon rushed her to the hospital. She has a total of 36 stiches in three regions on the head.
Narayani, who has suffered severe injuries to her skull, is currently undergoing treatment at A K G Hospital, Kannur. As the assailant wore a mask, I couldn't see his face clearly, Narayani told the police. An investigation is underway into the incident. The police have also examined the CCTV footages.