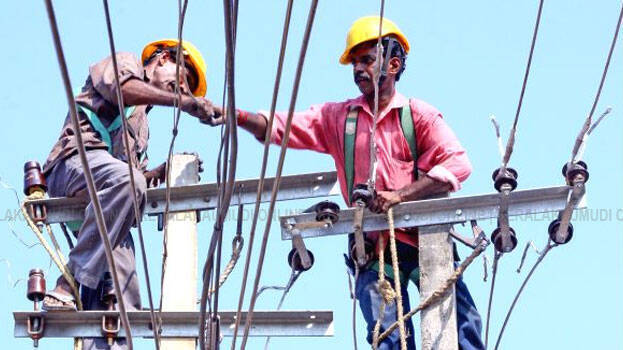 PALAKKAD: The electricity rates will increase from Saturday onwards. The new rates will be announced by the regulatory commission on Saturday noon, said Power Minister K Krishnankutty. "The hike rate is not known. We have demanded a rise in accordance with the revenue and expenditure. The right to decide the rates lies with the regulatory commission", said Krishnankutty.
The electricity board has submitted a tariff plan to the regulatory commission seeking an 18 per cent hike in household electricity rates. The KSEB has demanded an average hike of 92 paise per unit. The board has submitted the tariff plan, for the rate hike in the financial year 2022-23, to the regulatory commission. A revenue deficit of Rs 2,852 has been evaluated for this financial year. The KSEB expects to earn Rs 2,284 crore per unit through a 92 paise hike. The rates should be increased by an average of 18.14 per cent for domestic consumers. According to KSEB's recommendation, the rates should be hiked by an average of 11.88 per cent for small businesses and 11.47 per cent for large industrial consumers. For small-scale agricultural consumers, the current tariff rate of Rs 2.75 per unit should be increased to Rs 3.64. For large-scale agricultural consumers, the current rate of Rs 6.46 per unit should be increased to Rs 7.18. The current electricity rates in the state was approved on July 19, 2019.
Meantime, as per the data till December 31, the KSEB is yet to receive Rs 2,117 crore as electricity charge arrears. Out of which, public sector undertakings' arrears account for Rs 1,020.74 crores and private sector institutions account for Rs 1,023.76. Action will be taken to collect the arrears, said the minister.