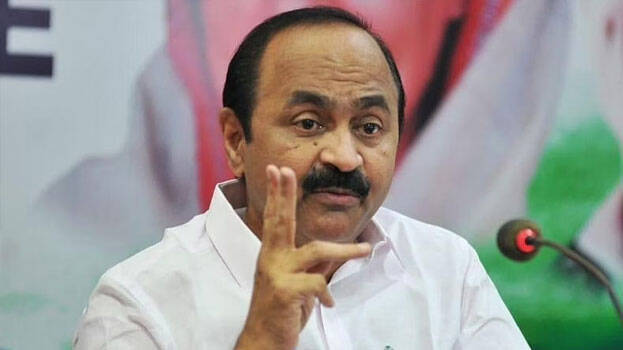 WAYANAD: Opposition Leader V D Satheesan shouted at the journalists and police during a press conference at the DCC office. He strongly condemned the SFI attack on Rahul Gandhi MP's office in Wayanad.
During the press conference, a Deshabhimani journalist pointed out that Gandhiji's picture was seen hung on the wall in some visuals that surfaced after the attack. Following which, the opposition leader got emotional and had an argument with the journalist. At the time, the police entered the DCC office. Soon after, some Congress activists stopped the police saying that they did not want any police protection.
"The police did not help us when we needed help. So, we don't want their help now. We saw your protection yesterday", said the leaders. "Weren't the police staying there and watching the violence for more than an hour", asked leaders including T Siddique and I C Balakrishnan. Following which, they drove the police out from the DCC office gate.