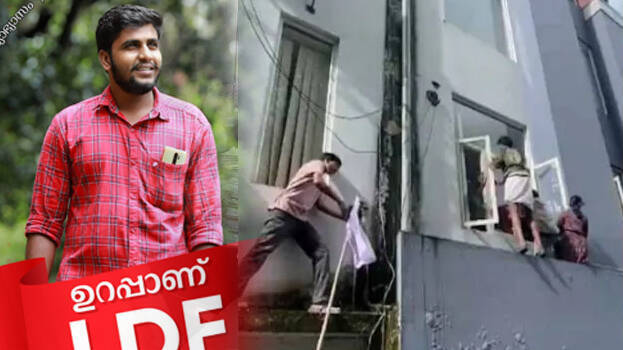 WAYANAD: Health minister's personal staff member K R Avishith has been named an accused by the police in the attack on Rahul Gandhi MP's office in Wayanad. K R Avishith is the former vice president of SFI Wayanad district committee. Earlier, opposition leader V D Satheesan had alleged that Avishith had led the attack.
The Kalpetta Munsiff Court has remanded 19 SFI activists, who were arrested in connection with the incident, for a week. Cases have been registered against 25 people. Meantime, hints suggest that the CPM district leadership is trying to remove Avishith from the accused list. Avishith had arrived at the spot only later, said the district leadership. Meanwhile, the minister's office said that they have not been informed about Avishith's name being included in the accused list. In addition, the office said that Avishith had been excluded from the personal staff due to some medical reasons. However, SFI state president Anusree said that Avishith's involvement in the incident will be investigated. The SFI state unit had not directed for any strike on the buffer zone issue, she added.
Meanwhile, Congress activists got into a verbal dispute with the police who came to the Wayanad DCC office. "The police did not help us when we needed help. So, we don't want their help now", they said. The Congress has staged protests in various places against the attack on Rahul Gandhi's office. The activists have besieged a road in Kanhangad.