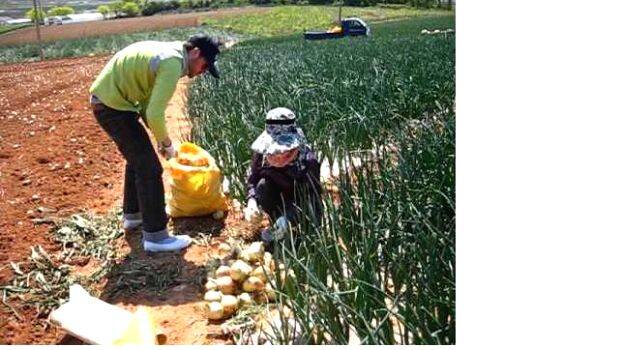 KOCHI: Several Keralites who were waiting to go for onion cultivation in South Korea were devastated upon learning about the Indian embassy's travel ban. The ban was imposed by the Indian Embassy in Korea citing employment and security concerns.
ODEPC, the state government's overseas recruitment agency, had organised recruitment in Thiruvananthapuram and Kochi last October for jobs on onion farms in South Korea. More than 1500 people from different districts participated. A shortlist of 300 people for 100 vacancies was sent to the South Korean company.
ODEPC approached the Indian embassy after the Omicron fears were allayed. However, the embassy explained that work in South Korea was unsafe. It was also considered that 60 per cent of those selected were women. The Korean company has not responded. The selection list has not been sent either. It is learned that natives of Sri Lanka and Nepal have arrived there.
Onion is grown on the islands of Sinan and Muan in South Korea. Those working on the onion farm will have to work in the cold up to minus 10 degrees. The minimum qualification is Class 10. Two leaves per month. Salary $ 1500 (over Rs. 1 lakh). The employees themselves should bear their accommodation.