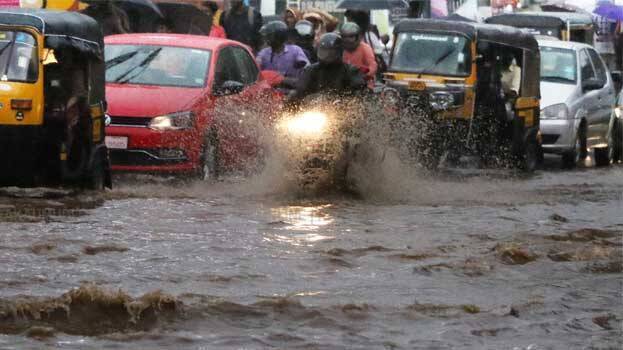 THIRUVANANTHAPURAM: Heavy rains are likely to lash Kerala on Sunday. The Central Meteorological Department has forecast isolated lightning showers in Kerala till June 29. Yellow alert has been sounded in eight districts.
The yellow alert was issued in Ernakulam, Idukki, Thrissur, Malappuram, Kozhikode, Wayanad, Kannur and Kasaragod. Fishing has been banned off the coasts of Kerala, Karnataka and Lakshadweep in the coming days. Kerala receives heavy rainfall as a result of the low pressure path extending from the coast of Karnataka to the coast of South Gujarat. It is likely to receive 64.5 mm to 115.5 mm of rainfall in 24 hours.
The National Oceanic and Atmospheric Administration (NOAA) has forecast waves of 3 to 3.3 meters off the coast of Kerala till 11.30 pm tonight.