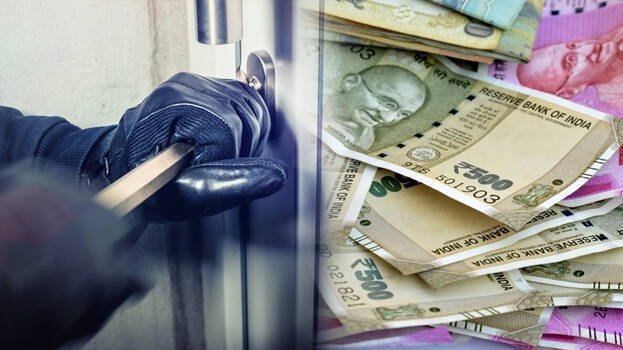 KOTTIYAM: Cash of Rs 2 lakh were stolen from a textiles shop located in the busy road of Kottiyam Junction. The burglar, who reached the fourth floor of the building got inside after smashing the sheet of the fire brigade's safe room, last night. The thief, who reached the fourth floor of the building through large pipes, went to the cash counter on the ground floor, smashed the cabin and decamped with Rs 2 lakh.
Some cash fell on the ground while tying it in a towel. The cash was denominations of Rs 50 and Rs 100. Though the alarm rang when the burglar climbed the stairs, the security did not hear due to heavy rain. When the employees opened the shop in the morning, found cash lying on the ground.
Police said the CCTV visuals hint that the burglar returned the same way he came. Forensic experts, Kottiyam circle and sub inspectors and the dog squad conducted an inspection.