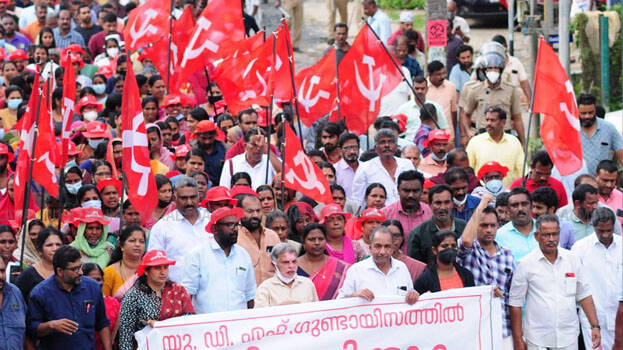 KALPETTA: The CPM has organized a massive rally in Kalpetta demanding to stop the attacks launched by the Congress in protest against the attack on Rahul Gandhi's MP office in Wayand. Thousands of people, including women and children, took part in the rally. The CPM also restored the flag posts, which were destroyed in UDF protests.
The meeting was inaugurated by CPM district secretary P Gagarin. "The party had dismissed the attack in Wayanad. If they try to destroy SFI because of the attack, then we will protect it at any cost. The girls of SFI had gone to jail because we allowed them to do so. The girls of SFI have the guts to strike. The SFI will never throw away a picture of Mahatma Gandhi. The picture was thrown away by a block panchayat member and Youth Congress leader. The biggest devil in Kerala is the KPCC president. It's not that we don't know how to change flags and tear up those who tore away the flags", Gagarin said.
As an MP, Rahul Gandhi should intervene in the buffer zone issue. That is what the SFI had said. Now, news has come out. Rahul Gandhi had sent a letter to the prime minister on the day, the SFI launched strikes. The SFI children have won, Gagarin said.