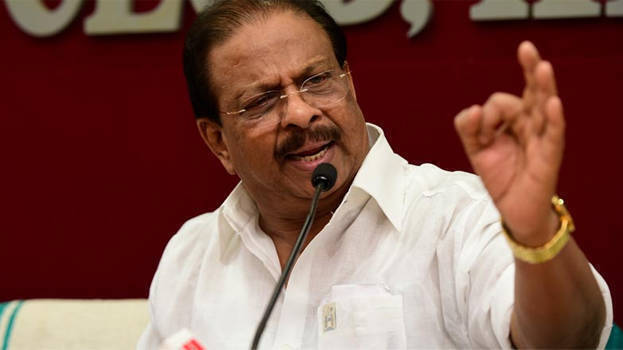 THIRUVANANTHAPURAM: KPCC president K Sudhakaran has slammed the CPM's guts to ask for funds even after squeezing the public by increasing electricity tariffs, bus fares and water charges and placing a yellow stone on the chests of the people in the name of K-Rail.
The CPM, which had presented a model to others by taking action against those who raised allegations about martyr fund frauds, should end this shameless fund collection. Sudhakaran also questioned the legitimacy of the chief minister, who is not ready to reduce luxury even amid severe financial crisis, and the CPM, which has repeatedly denigrated Gandhi, to fight against inflation and communalism.
The police are taking a case in the name of the popular protest in Kalpetta, as per the order from AKG Centre. Why are the police, who are so eager to take case against the KSU state president, not registering any case against the CPM goons who vandalized the KPCC headquarters and various Congress offices in the state, asked Sudhakaran.