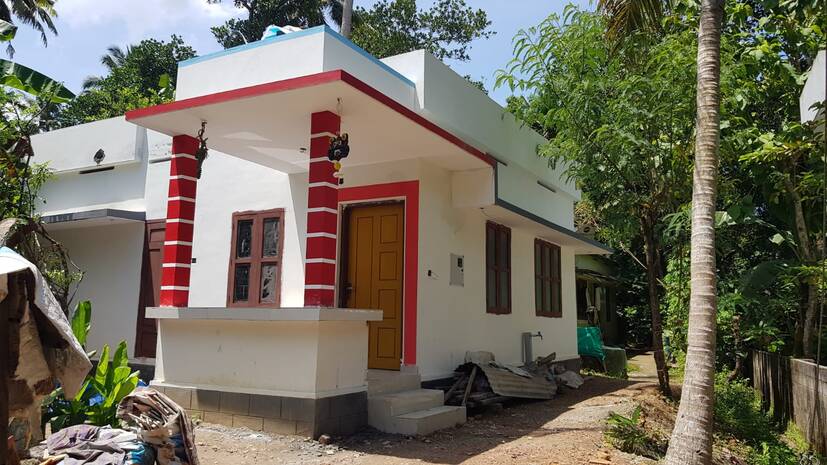 THIRUVANANTHAPURAM: Akhila can now sleep peacefully at home without fear of heavy rains. On July 21, 2021 Kerala Kaumudi brought out the plight of Kerala Kho-Kho player Akhila living in a fragile mud house. Now an year later, a concrete house has been built in place of the mud house at Kurakkada near Mangalapuram in Thiruvananthapuram. The key to the house will be handed over to Akhila by former Minister M M Mani tomorrow at 5.30 pm.
When Kerala Kaumudi reported the plight of Akhila, member of state Kho Kho team and Calicut university team, several people came forward to help her. Finally CPM Local commmittee took up the responsiblity. The Panchayat arranged a house for rent till the completion of construction. A house of 600 sq ft with two bedrooms,a hall and kitchen has been built.
The organizing committee was formed by CPM Mangalapuram local committee with secretary Abdul Salam as chairman and member Sasikumar as convener. Fundraising was done by 13 branch committees using several ways including Biryani Challenge.The house warming ceremony is on Thursday. The family will shift to the house on that day.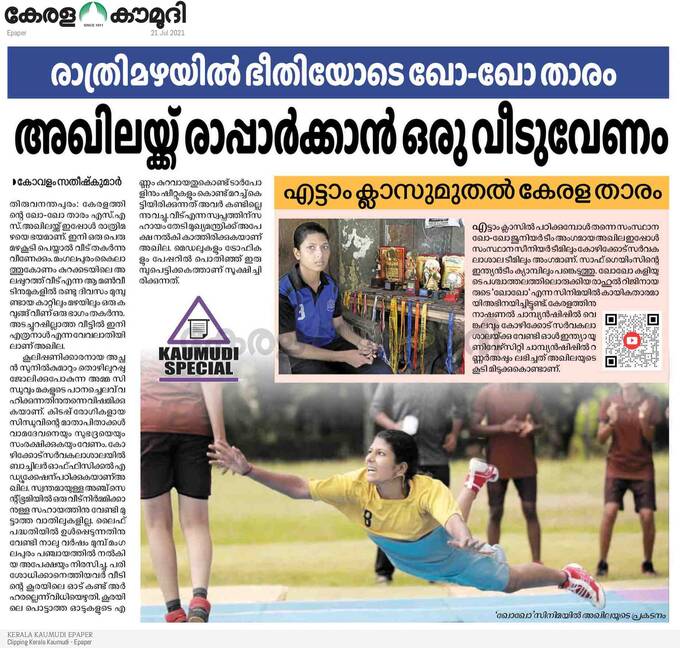 ​​​​​CPM district secretariat member C Ajayakumar and area secretary Madhu Mullassery will be present at the ceremony tomorrow.