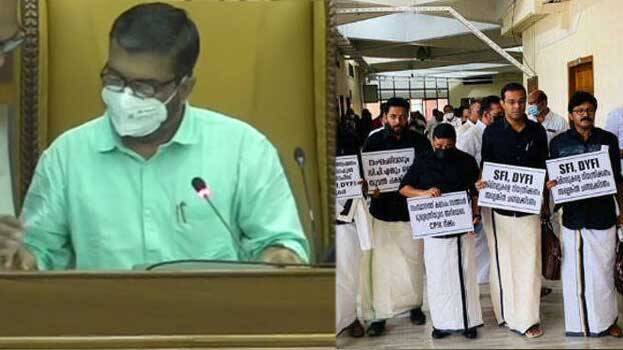 THIRUVANANTHAPURAM: The fifth session of the 15th Kerala Assembly has been temporarily suspended due to the protests staged by the opposition. In the meanwhile, the Speaker came with an explanation on banning media in the assembly. The explanation is that the media ban was a mistake of the watch and ward.
The media was banned when they reached the assembly in the morning. The media was allowed access only in the media room. Permission to enter the office of the opposition leader and ministers was denied. Only PRD out was given to the media. The department of public relations provided only the visuals of the ruling party to the media, excluding opposition protests inside the assembly.

The speaker said the incident would be investigated as widespread protests broke out. Later, Speaker's Press Secretary reached the media room and explained things. However, even after that the media was not allowed to cover the incident. The media was also denied permission to take visuals on their own from the press gallery.