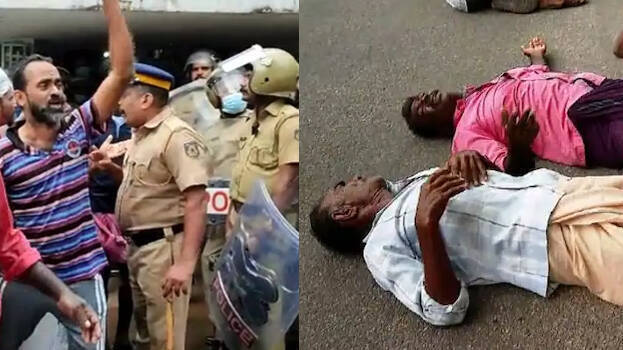 KOZHIKODE: The locals have begun protests against the construction of a wastewater treatment plant in Avikkal. A large group of people staged protests to halt the construction works.
The protestors were unable to enter into the construction site as a huge police force was deployed in the area. Following which, they began besieging the road, leading to traffic jams in the area. As the police began to arrest the protestors, conflicts began and the locals poured wastewater on the policemen.
A woman has sustained injuries in the conflict. They have been taken to the hospital. The residents of the area also held a march to the Mayor Bhavan. The corporation is adamant in its decision to establish the plant.