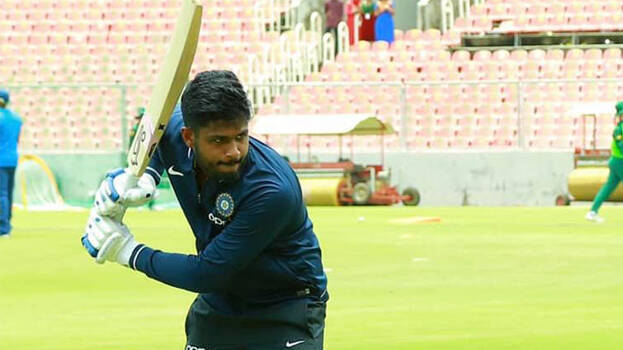 DUBLIN: The second and final match of the Twenty20 series between India and Ireland will be played tomorrow. The match will be played in Dublin, the capital of Ireland,from IST 9 pm. India is confident with its win in the first match by 7 wickets. That match was interrupted due to rain. India is leading in the series for 1-0.
In the absence of key players who are in England, the Indian team, led by Hardik Pandya, is optimistic that they will win today's match and win the series. India consider this series as a gearing up session before the Twenty20 World Cup to be held in Australia a few months later. Therefore, fans are wondering whether Team India will test their bench strength in today's match. Kerala cricket fans are eager to know if Sanju Samson, who was excluded in the last match, will get a place in the playing XI.
Opener Ruturaj Gaikwad is unlikely to play today due to a leg injury. He didn't bat in the first match. Instead, Deepak Hooda opened the Indian innings along with Ishan. Hooda was India's top scorer with 47 runs off 29 balls, including six fours and two sixes. Sanju is likely to replace Ruturaj in the team. At the same time, Rahul Tripathi is also a strong contender in case of such a vacancy. Tripathi, who was in good form in the IPL, is waiting for his debut for India. Umran Malik, who made his debut in the last match, may get a chance today even though his first performance was not so good. Or else Arshdeep will be included.