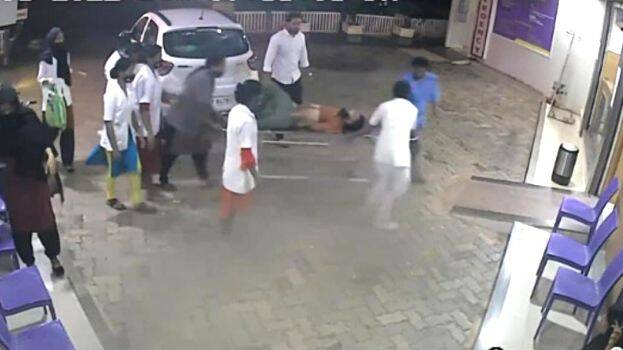 KASARGOD: Police have identified some members of the gang that committed the murder of NRI and footwear trader Aboobacker Siddique (32). According to the police, the murder was committed by an eight-member quotation team in Paivalike. The car, which was used by the culprits to take the body to a private hospital, was found at Thokkot near Thalappady yesterday morning. Police have taken into custody a relative of the RC owner of the car.
According to the post-mortem report, the death was caused by a kick on the chest. Siddique was beaten to death by the gang after summoning him to a deserted place on Sunday. The gang then took his body to a private hospital in Bandiyod. The gang members escaped as hospital staff rushed the body to the hospital. Following this, the hospital staff informed the police.
Police have obtained CCTV footage of the body being brought to the hospital. According to the police, the quotation gang was assigned by some people who accused Siddique of stealing their dollars and gold sent from the Gulf.
Two days ago, the gang summoned Siddique from the Gulf after abducting his brother Anwar and his friend Ansar. Following this, the gang took the three in a car and dropped Anwar and Ansar at Bandiyod. The gang then murdered Siddique and took his body to the private hospital. Anwar and Ansar, who were critically injured in the attack, are undergoing treatment at a hospital in Mangalore.