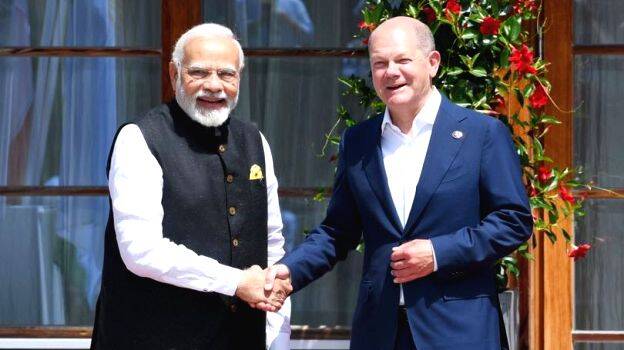 BERLIN: Prime Minister Narendra Modi said that India was committed to combating climate change and that the G-7 countries should support its efforts. He was speaking at the G-7 summit.
PM Modi also pointed out how a huge market for clean energy technologies is emerging in India. "G-7 countries can invest in research, innovation, and manufacturing in this field. The scale that India can provide for every new technology can make that technology affordable for the whole world. The core theories of the circular economy have been an integral part of Indian culture and lifestyle," he said while speaking at the session on 'Investing in a Better Future: Climate, Energy, Health'.
"India has achieved the target of 40 per cent energy efficiency from non-fossil sources. India has the world's first fully solar-powered airport," Modi said.
"I called for a movement called LIFE -- Lifestyle for Environment -- in Glasgow last year. This year on World Environment Day, we launched the Global Initiative for LiFE campaign. The goal of this campaign is to encourage an eco-friendly lifestyle. We can call the followers of this movement Triple-P i.e. 'pro planet people', and we should all take the responsibility of increasing the number of Triple-P people in our own countries. This will be our greatest contribution to the coming generations," he said.