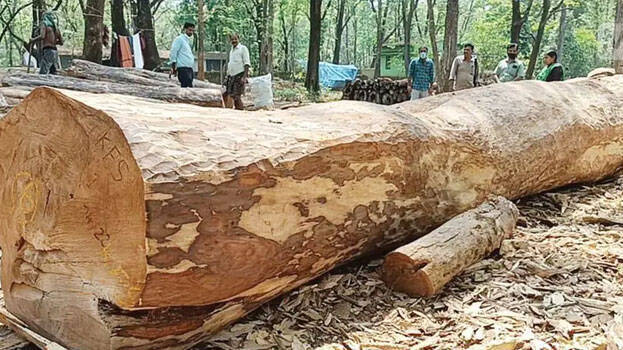 NILAMBUR: Around 500-year-old and 230 cm wide rosewood timber is for sale in Aruvakkad central depot of the forest department. The timber is more than seven metre in length.
This is the first time in the 75-year history of the Aruvakkad central depot that such an old timber is being auctioned. The timber is expected to be sold for a sum of Rs 10 lakh, inclusive of taxes.
The huge timber was brought to the depot from Karuvarakundu-Mampuzha road. The timber comes under import category. Numerous people from various places have arrived to buy the precious timber.