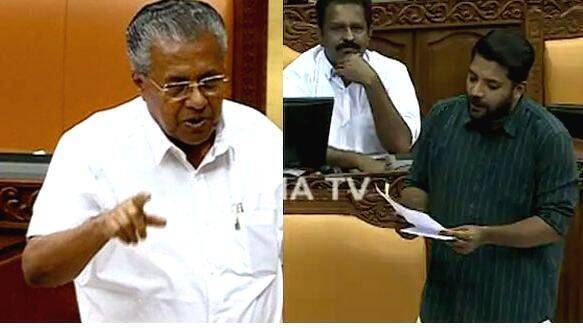 THIRUVANANTHAPURAM: The discussion on the adjournment motion, moved by the opposition on the gold smuggling issue, has begun in the assembly. The motion was moved by Shafi Parambil. An uproar was witnessed when Minister P Rajeev raised an issue of order. It resulted in a commotion for a short while when the minister asked not to mention the secret statement in the assembly.
The UDF has no agenda in the gold smuggling case. It was not a controversy cooked up in the opposition's kitchen, said Shafi Parambil, while presenting the motion.
Why was the vigilance chief transferred, if Swapna's allegations were wrong, then why haven't a defamation suit filed, police will arrest and release people whenever Shaj Kiran says so. How did Shaj Kiran gain so much influence in the police? The chief minister's office and department are full of incarnations. Action was taken against Jacob Thomas for writing a book while on service. However, no such action was taken against Sivasankar. If Jacob Thomas swims along with sharks, then a case will be taken. However, no case will be registered if Sivasankar plays with elephant Aswathamavu. There was no case filed against Sivasankar because he wrote to whitewash the chief minister, wasn't it? The UDF did not give a conduct certificate to Swapna. It was LDF that gave it", said Shafi Parambil.
Earlier the chief minister had said Kerala and the public want to know about the issue raised by the opposition MLA Shafi Parambil in the adjournment motion. We are ready for a discussion for the knowledge of the people, he said.